Stairs

We have all encountered the stairs. Each situation requires a personal approach depending on the size and design of the building. Our mission is to make your effort to move between different levels of your home especially comfortable. With our help, you can get exactly the stairs you want!
The staircase has a practical purpose in the household, allowing you to move from one floor to another. In addition, the stairs are an architectural feature and capture a lot of attention. The high-quality staircase is elegant, comfortable, safe and, with its long life, adds value to the home.
There are many different types of stairs, but it is important to build the right staircase according to the space and the building codes. The size of the room and the preferred style must be considered when choosing the staircase.
Contact us and ask for personalized offer
Material
Stairs can be made of different materials. The choice of the material depends largely on the budget and on the desire for the design. The choice of the material should be cohesive with architectural features and the layout of the house. Metal stairs are not suitable for every home, and the same applies to wooden stairs. When making the final decision on material of the stairs, both the special wishes of the owner and the specifics of the building must be taken into consideration.
The most preferred materials for wooden stairs are pine, ash, beech, oak and birch.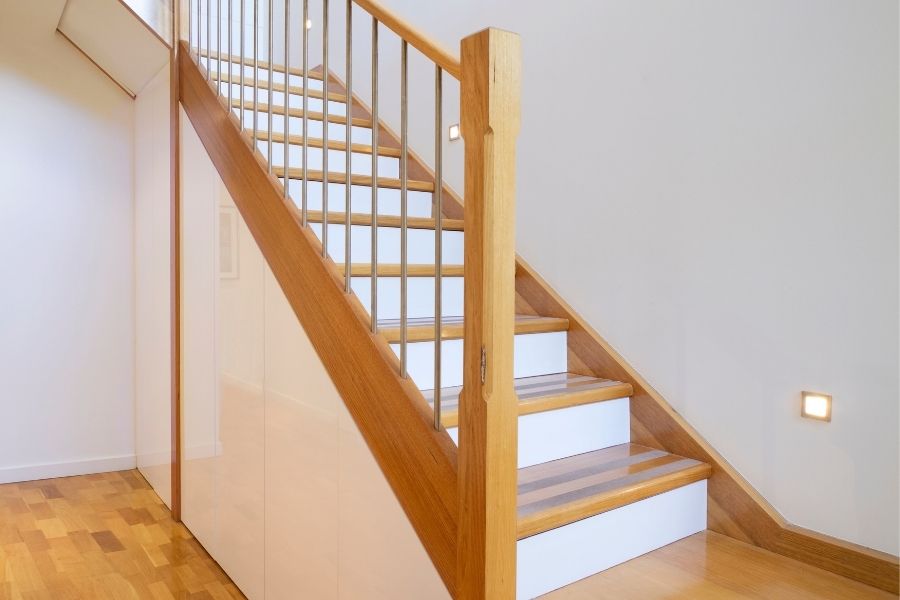 Why have a staircase made by Vätta Puit
We provide a full service, from design to installation. We approach each project personally and make the stairs just the way you want it. In order for the process to be fast and accurate, we make drawings and all the work is done according to the plans.
We have a long experience of manufacturing stairs. We have been specializing in custom orders since 1992. We manufacture all styles of stairs: wooden, meta, I-shaped, L-shaped, U-shaped. We turn your vision into reality.
In addition, we use the highest quality materials. We aim to create the value that lasts from generation to generation. We place emphasis on craftsmanship. We rely on our experience and thanks to a hard working team, the process is fast and efficient.
It is difficult to create exact estimates up front because it depends on many factors. The price consists of three components: material, difficulty of the project, complexity.